NurturePRO Offers Nature-Based Nourishment for Pets — With A Brand New Look

NurturePRO is passionately committed to helping your pets live longer and healthier lives with all-natural pet products. Utilising ancient knowledge and modern methods, our nutritionists are dedicated to developing curative pet food and pet supplies.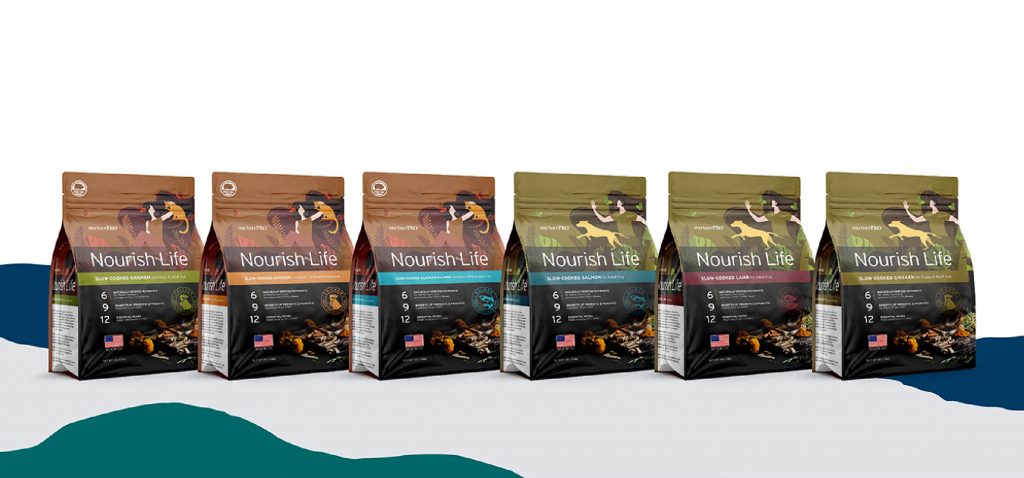 With all-new packaging for the modern urbanite hooman, NurturePRO's updated look reflects the changing times. Its new facade also underscores its nature-based philosophy.
NurturePRO's food products are NurturePRO Originals, NurturePRO Nourish Life, Longevity Dog and Longevity Cat. Created with an understanding of nature and food nourishment, our dog food and cat food will sustain and nurture your furry friends. Made with elements found in the wild, such as fresh meats and fish and botanical oils, they contain remedial properties. With natural and wholesome ingredients, we care for your pets' whole being holistically inside out.
NurturePRO Originals comes in 3 options: Bliss for All Life Stages Lamb & Pork with Fish Oil, Love for All Life Stages Herring & Pork with Fish Oil and Care for Puppy Lamb & Pork with Fish Oil. All NurturePRO Originals have a unique "3-9-10 formula". The 3 represents three essential healty oils found in the products: fish seed oil, flax seed oil and sunflower oil. They are rich in DHA & EPA and Omega-3 & 6 fatty acid for skin, coat, hip and joint health. The 9 stands for nine vital fresh greens for optimal health and development. NurturePRO Originals also offers 10 types of essential benefits for the overall wellness of your pet.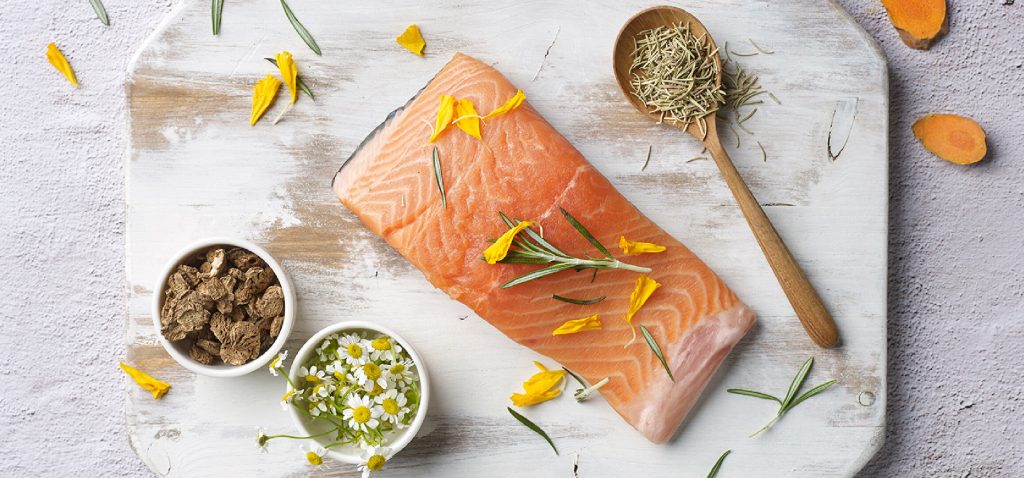 NurturePRO Nourish Life is based on a simple nutritional philosophy: to feature fresh quality meats, vegetables and wild herbs. The varieties are: Slow-Cooked Salmon For Adult Dog, Slow-Cooked Lamb for Adult Dog, Slow-Cooked Chicken for Puppy & Adult Dog, Slow-Cooked Chicken for Kitten & Adult Cat, Slow-Cooked Alasakan Salmon for Indoor Kitten & Adult Cat and Slow-Cooked Chicken for Mature Cat/Weight Management. NurturePRO Nourish Life has a "6-9-12 formula". Among the 6 types of nutritional values found in the products are DHA & EPA, antioxidants and Omega 3 & 6. Each product has 9 types of prebiotics and probiotics with numerous benefits, including preventing allergies, enhancing resistance against viruses and protecting against harmful bacteria. There are 12 herbs in NurturePRO Nourish Life, such as angelica root, marigold flower, dandelion root, turmeric, lavender flower and rosemary extract. All formulas feature two new exciting ingredients: chia seeds and coconut oil.
The Longevity series is composed of premium ingredients sourced from New Zealand. Made with 100% grain-free formulations and infused with superfoods, one serving of Longevity is a complete and balanced meal. For Longevity Cat, this means that the product meets the nutritional levels established by the AAFCO Cat Food Nutrient Profile.
Just like you, NurturePRO has an intrinsic love for animals. Create cherished moments with your pets by providing delicious food that fosters kinship and connection.
NurturePRO doesn't only carry food products; we also offer kitty litter and a healing tonic. Your cats will be clean and healthy with NurturePRO Tofu Cat Litter. There are four varieties: Corn, Green Tea, Original and Charcoal. Made of natural tofu, they have no synthetic additives, added artificial chemicals, fragrances and perfumes. They are also 99% dust-free and have 100% biodegradable and flushable materials. In the Nano Colloidal Silver, you'll find an antimicrobial, antifungal, antiviral and anti-inflammatory spray for your best pal's wounds. An effective natural alternative to antibiotics, it has the highest concentration of colloidal silver in the market (120ppm).
Stay tuned for more exciting products and surprises.
Find us on Instagram: https://www.instagram.com/nurturepro/
Discover us on Facebook: https://www.facebook.com/nurturepro
Message us on Telegram: https://t.me/yappypetssg